Novel Uses for PCR of Pluripotent Stem Cells in Drug Discovery and Cell Biology
About the Speakers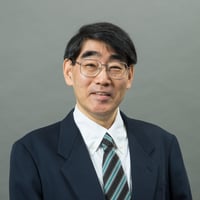 Dr. Tsukasa Sugo is CEO and Founder of GenAhead Bio in Fujisawa, Japan. Dr. Sugo earned his BS and Ph.D. degrees from Tokyo University. Prior to founding GenAhead Bio, Dr. Sugo worked at Takeda Pharmaceutical Company, leading research teams in genome editing, nucleic acid research and G-protein coupled receptors. He held a visiting scientist position at Alnylam Pharmaceuticals in the Boston area.

Dr. Liam Brennan is the Vice President, Scientific Operations at Sistemic Ltd, located in Glasgow, Scotland. Dr. Brennan received his BSc (Hons) and Ph.D. from the University of Otago working on molecular diagnostics in the immune system. He is responsible for directing Research and Development and client project outreach at Sistemic. Dr. Brennan has a decade of experience in using qPCR, ddPCR, microarrays, and genomics to profile cellular markers as a diagnostic indicator of function and their roles in health and disease.
---
Question about the webinar?