[BROCHURE] Human Skin Explant Assays
Achieve human data before clinical trial
At REPROCELL, we are experts in human tissue research. Our talented R&D team has developed four human living skin models to evaluate the safety and efficacy of your test compounds, allowing you to generate powerful human data during preclinical testing.
Download your free brochure today and you will:
Receive an introduction to living human tissue research
Learn about the type of skin tissues you can access
Learn how to model different skin diseases, including Acne, AD and Psoriasis
Discover the methodology behind human explant assays
Download your free brochure today to find out more.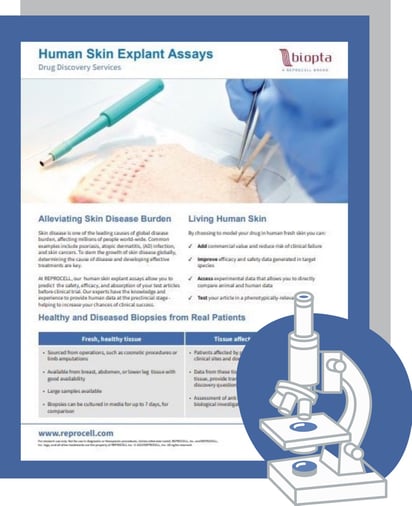 Download your free brochure